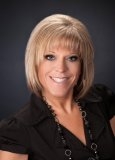 Nina Bruschi
Realtor, Broker Associate
Mobile: 530-828-2004
License No: 01093661
Let me introduce myself, I am Nina Br

uschi, a full-time licensed professional Broker Associate with Table Mountain Realty, I could not have found a better or more honorable company for which to work.

After graduating with my degree in Business Management and Marketing and not wanting to move from this area to seek employment, I decided to further my eduation and earned my degree in Real Estate. I was licensed in 1989 an have been pursuing my passion in Real Estate ever since.

Specializing in residential properties and all aspects of land sales, I have always brought energy, creativity, dedication, experience and vast personal knowledge to my work. You can be asured that I will stay on top of all the details of a deal and be instrumental in being part of making the American dream of owning a home a reality!